Post Date: 11-April-2018
Joint School Community Service Project 2018 - Flare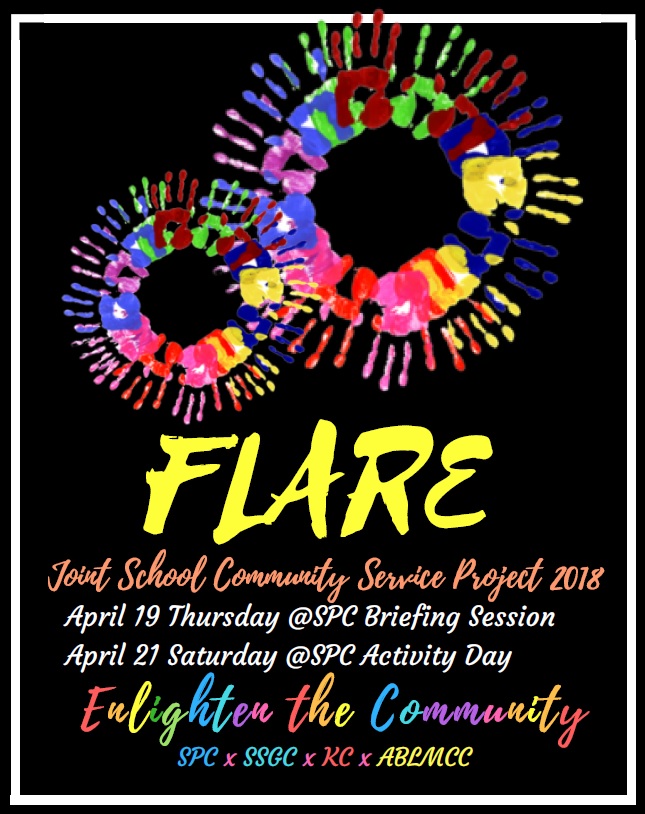 Flare is a project initiated and led by the OLE Student Executive Committee that collaborates students from different schools to serve the elderly in the Western District. With the generous support from Caritas MCSK Community Centre and the efforts made by the Organizing Committee of Flare, which includes students from St. Paul's College, St. Stephen's Girls' College, King's College and Aberdeen Baptist Lui Ming Choi College, we are proud to announce that the project is now ready to launch.
Various activities are going to be launched in the coming weeks:
Fundraising and food donation will be held from 11/4 to 17/4. (for all students and staff)
The activity day, including rice dumpling production and elderly home visit, will be held on 21/4. (for F.3-F.5 students only)
As the activity's slogan goes, "Enlighten the Community." The Organizing Committee hopes to bring happiness and light into the community through our activities. We are now recruiting 40 students as volunteers for the service on 21/4. Please note that all volunteers are required to attend the briefing on 19/4. We look forward to your active participation!
The registration is now available at http://elearning.spc.edu.hk/ole/
Promotion video for the event: https://www.facebook.com/ole.stpaulscollege/videos/381127725703859/