Post Date: 18-February-2019
Chinese New Year Gathering with Retired Staff of SPC
A special lunch gathering was held for retired staff of the College at the Chinese Recreation Club on 12 February 2019. Over twenty retired teachers attended to celebrate Chinese New Year together. Many of them were long-serving teachers who came to start teaching at SPC more than forty or even fifty years ago.
Joy and laughter filled the air as they reminisced about their fond years of teaching at SPC and chatted about their retirement lives. It was a joyful and memorable occasion for all who attended.
We are pleased that our respected teachers are hale and hearty and full of good cheer. We wish them all a healthy and prosperous Year of the Pig!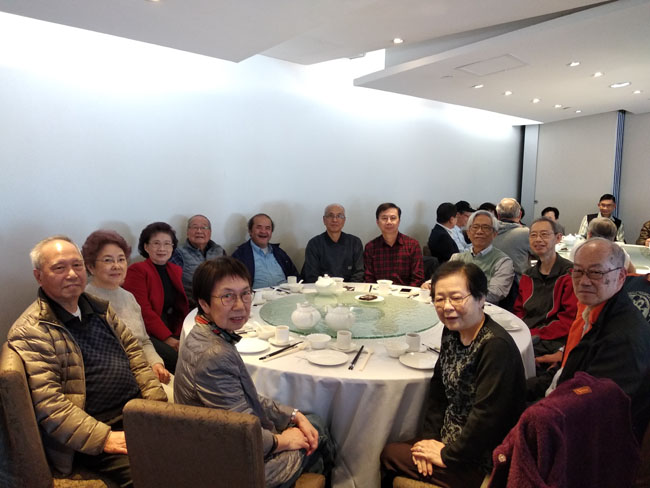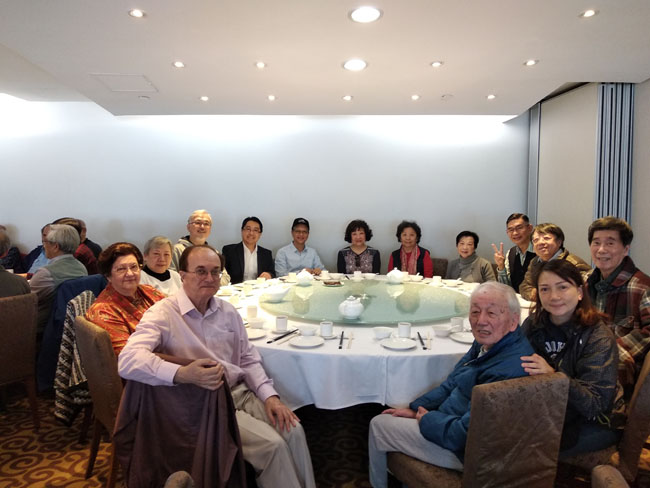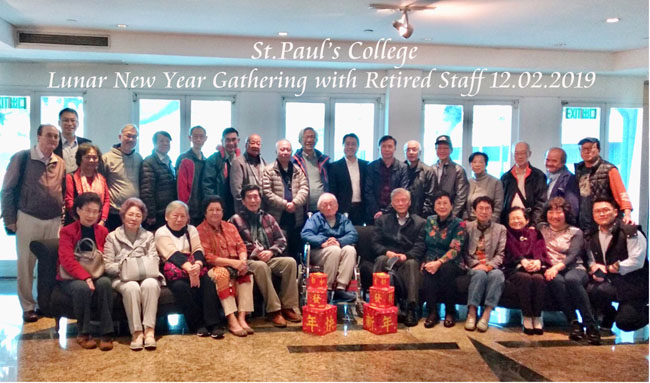 Back Row (from left) Mr. D.B. Williamson, Mr. Alan K.H. Yuen (current Vice-Principal), Mrs. K.C. Too (former Vice-Principal), Mr. Raymond Y.K. Fu, Mr. C.W. Sun, Mr. T.H. Ho, Mr. M.H. Ha, Mr. C.H. Choi, Mr. Y.T. Cheung, Mr. C.K. Yuen, Mr. Dennis D.Y. Yuen (current Principal), Mr. H.W. Wong (former Vice-Principal), Mr. Sandy K.W. Chiu, Mr. Paul H.K. Ho, Ms. Theresa Kwan, Mr. Y.C. Yung, Mr. S.F. Lau (former Janitor Head), Mr. H.P. Chow
Front Row (from left) Mrs. Choi (wife of Mr. C.H. Choi), Mrs. Cheung (wife of Mr. Y.T. Cheung), Ms. Josephine K.M. Ho, Mrs. D.H. Shroff, Mr. Kenneth C.H. Ng, Mr. C.K. Kan, Mr. Timothy W.H. Ha (former Principal 1968-2006), Mrs. Diana Hung, Ms. Bonnie P.Y. Siu, Mrs. Shirley Yung, Ms. Julie Chen, Mr. W.H. Wong (current Vice-Principal)