Post Date: 05-September-2018
Form One Parents' and Students' Orientation Day
The Form One Parents' and Students' Orientation Day was successfully held last Saturday, and for the very first time, a special programme was also arranged for our Form 1 newcomers.
The event commenced in the school hall with the Principal, Mr. Dennis Yuen, delivering the welcome speech, followed by presentations by the Vice Principals, Mrs. Y.H. Chung, Mr. W.H. Wong and Mr. K.H. Yuen, who provided the parents with useful information about academic and non-academic aspects related to studying at St. Paul's College.
Mr. Alvin Lam, Chairman of the SPC Parent-Teacher Association, was also invited to speak to the parents. He emphasized the crucial role of parents in forging a strong parent-school partnership.
More useful tips were offered to the parents by two of our students, Wong Hon Yin (6C) and Chan Yik Ki (4E). They shared their experiences as to how they effectively coped with the academic challenges through forming good habits and developing self-management skills.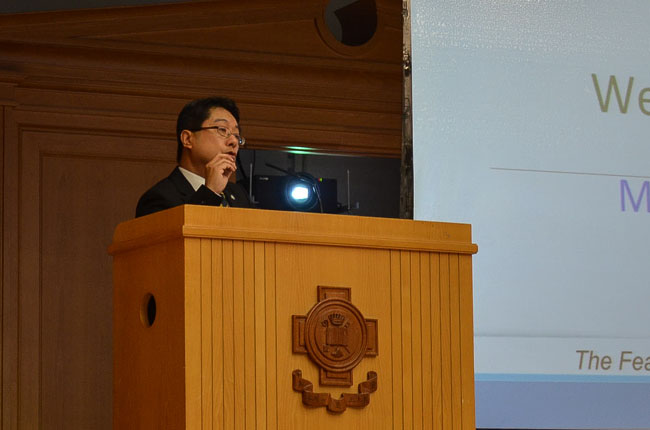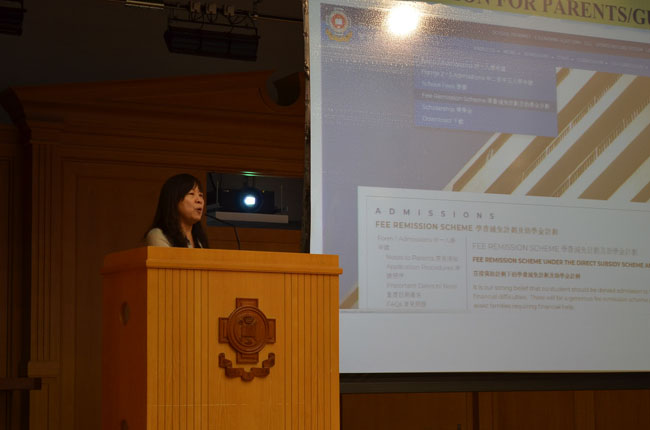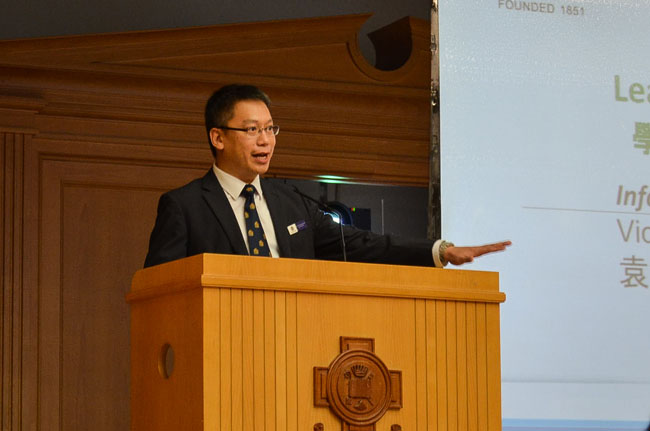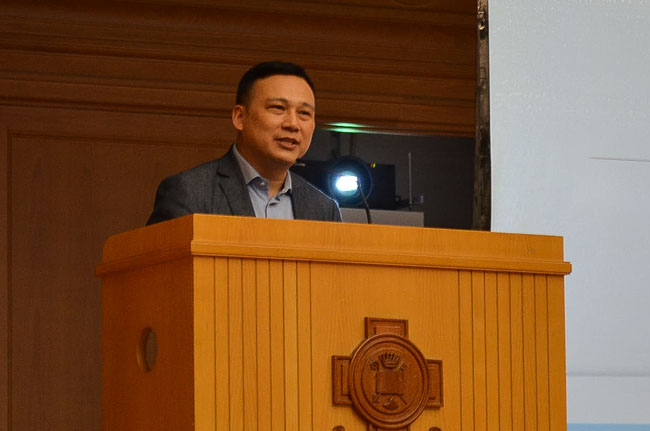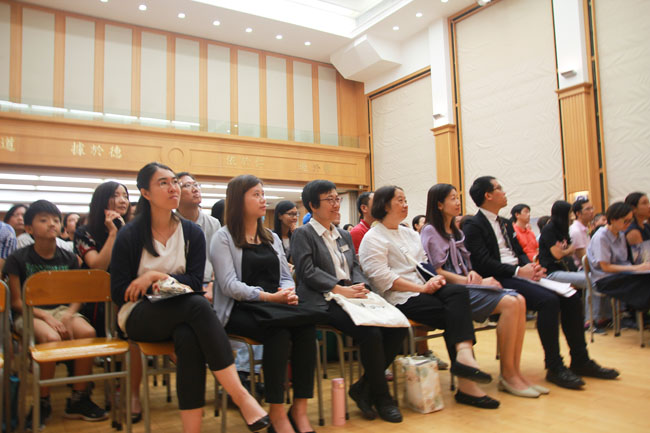 While the school administration were meeting the parents in the school hall, the Prefects' Council conducted in the gymnasium an orientation programme for the newcomers, which focussed on promoting respect and harmony among students.
The day concluded with the parents meeting the form teachers of their sons' classes.
The College would like to thank all the students who contributed to the success of the orientation day, including the helpers who served coffee with ingenious latte art, the student emcees, and the prefects who led the activities for the Form 1 students.
We wish our Form One students success and fulfilment during their time with us at St. Paul's, and look forward to a close collaboration with our parents.