Post Date: 14-July-2018
Wesley Pau earns HKU Summer Programme Scholarship and Talented Internship Award
Wesley Pau (4E) has recently been offered an academic scholarship for a summer programme entitled, "Young Medical and Healthcare Professional Summer Programme" at the HKU Summer Institute. The scholarship was awarded by the HKU Academy for the Talented, which Wesley has also been attending since F.3.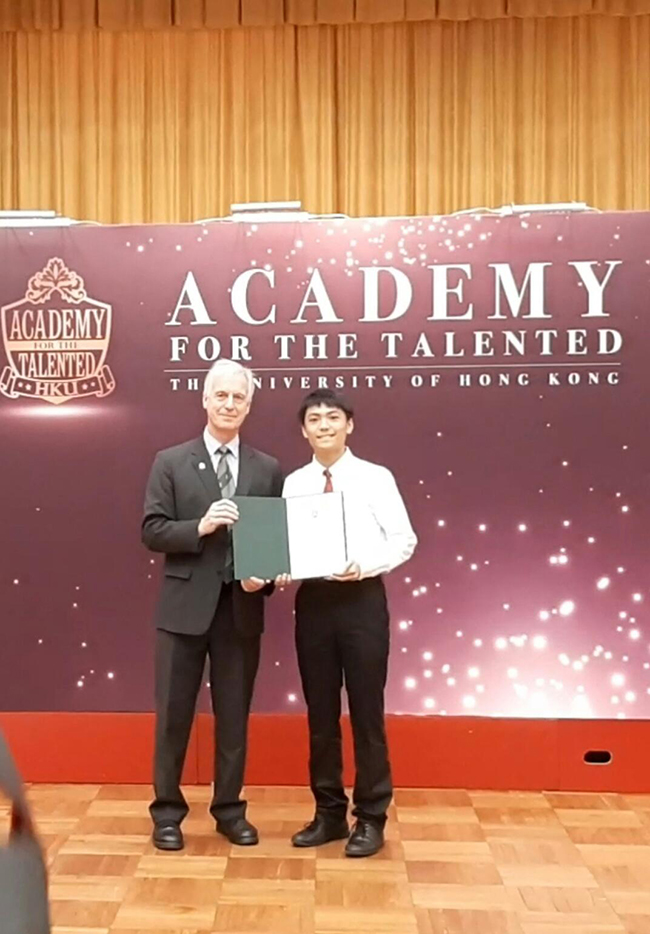 The programme, which runs for 7 days from 16 to 22 July 2018, is newly and specially designed for F. 4 and 5 students who are interested in a career in medical, dental and other healthcare professions.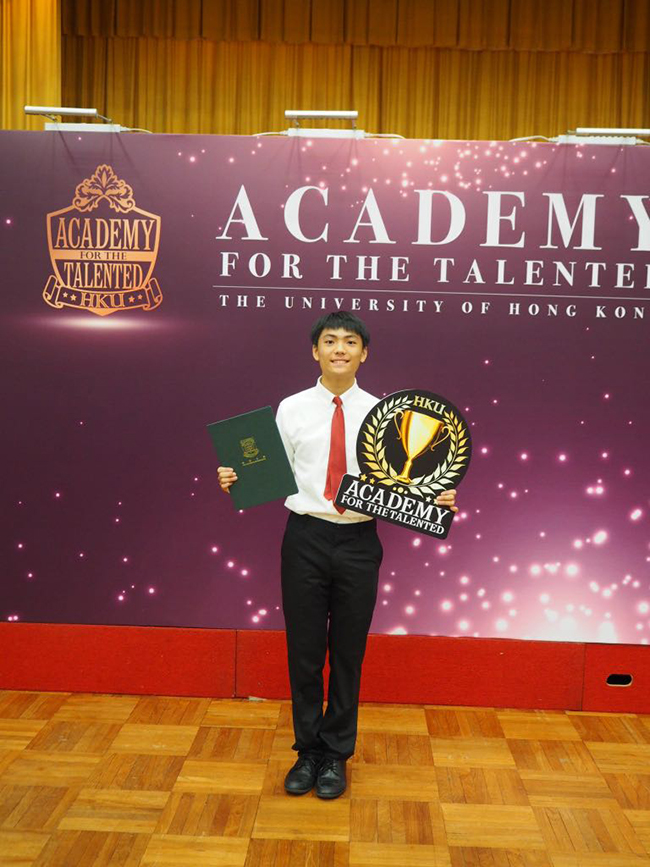 Earlier, Wesley was part of an international team winning the Academy for the Talented Internship Award (Most Innovative) at HKU's International Symposium on STEM Education 2018. Their winning project entitled "Rotating Rooms" echoed this year's theme: "Cities on the Move".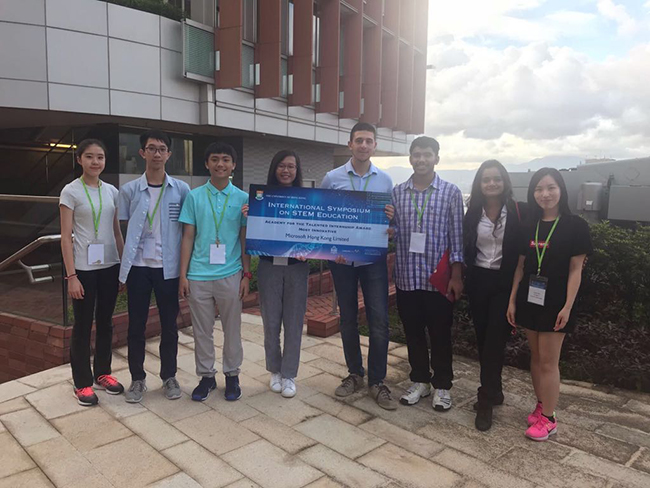 The symposium, which was held from 21 to 24 June, featured keynote speeches by Mr. Fred Sheu, National Technology Officer, Microsoft Hong Kong Limited, and Professor Lap-Chee Tsui, Founding President, Academy of Sciences of Hong Kong.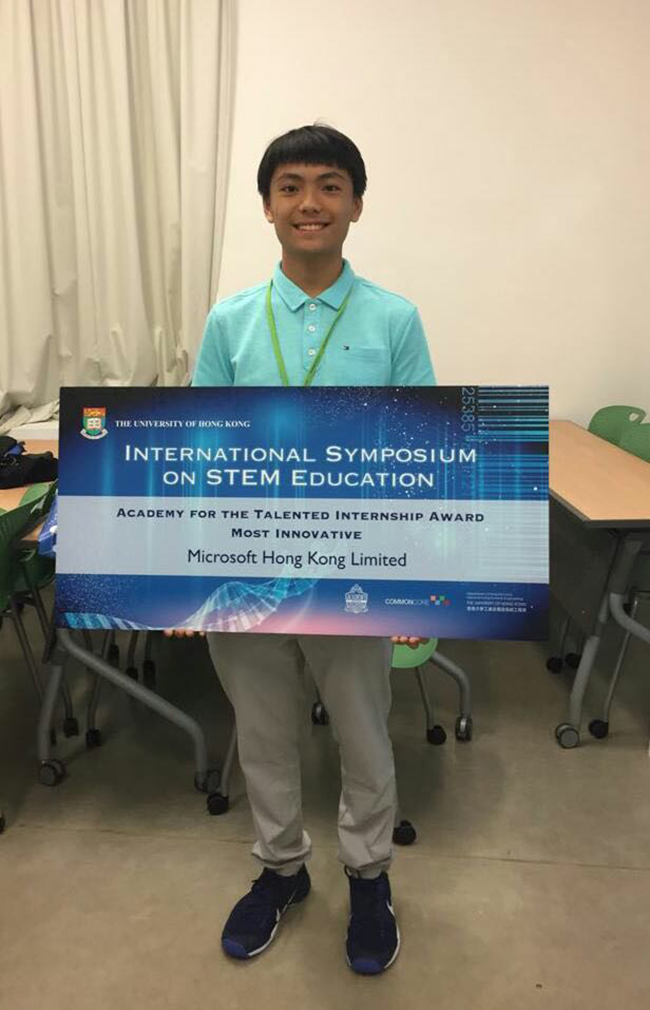 More information about the summer programme and the symposium is available at these two links: https://aal.hku.hk/summerinstitute/hs-programmes/ymhpsp/ and https://aal.hku.hk/talented/stemsymposium/programme.html.
The College extends its congratulations to Wesley on his outstanding achievements.