Post Date: 26-June-2018
Youth Red Cross Enrolment Ceremony
19 students from our College were recently enroled as official members of the Hong Kong Red Cross. The enrolment ceremony was held at the school hall on Sunday, 24 June 2018.
We were proud and delighted to have Mr. Wallace Chow officiate at the ceremony. Mr. Chow was the Chief Staff Officer of the Hong Kong Island Division (Y & V) of the Hong Kong Red Cross. Also in attendance were our Principal Mr. Dennis Yuen, teacher advisers, parents and our Red Cross alumni. They joyfully witnessed the enrolment of the new members, who had undertaken a series of training and service projects to earn themselves official membership.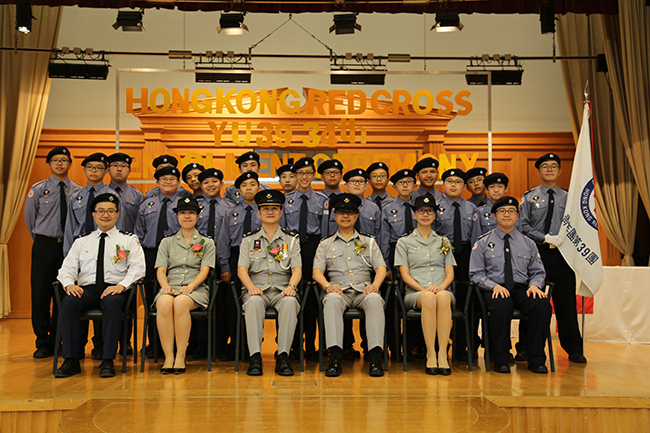 The ceremony marked an important milestone for them towards promoting the spirit of humanity advocated by the Red Cross.