Post Date: 14-May-2018
Third-form duo comes second in environmental competition
Yau Lok Hei, Erik and Law Pok Yin, James, both from 3F, came second in the Magic Hands Environmental Competition 2018. As first runners-up, they were each awarded an iPad and a language tour coupon worth HK$10000.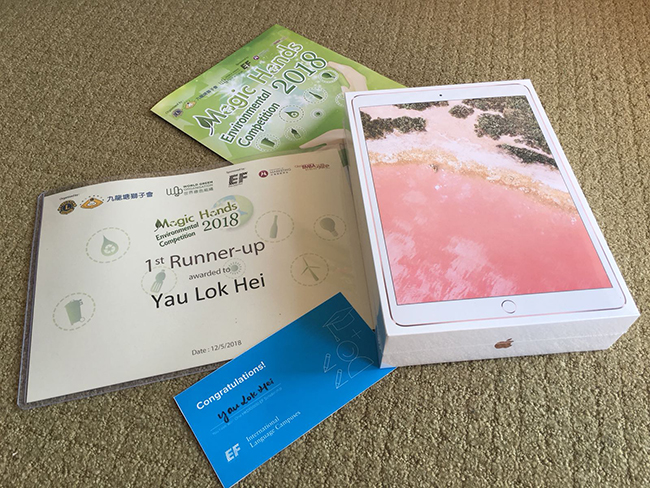 The competition was organised by the Lions Club of Kowloon Tong and the World Green Organisation. It aimed to raise secondary students' awareness of the importance of environmental protection.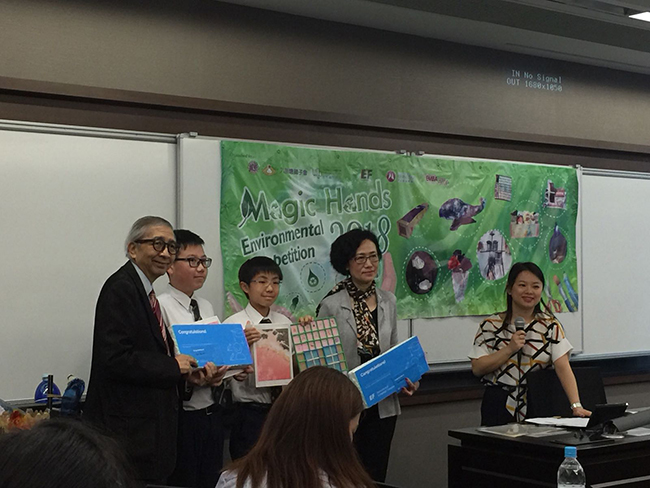 The two third-formers, recommended by the English Department and the Integrated Humanities Department for the contest, created a totally "upcycled" board game called "The Green Jungle". The chessboard was made out of waste paper, cardboard and used straws, and the chess pieces, from plastic bottle caps.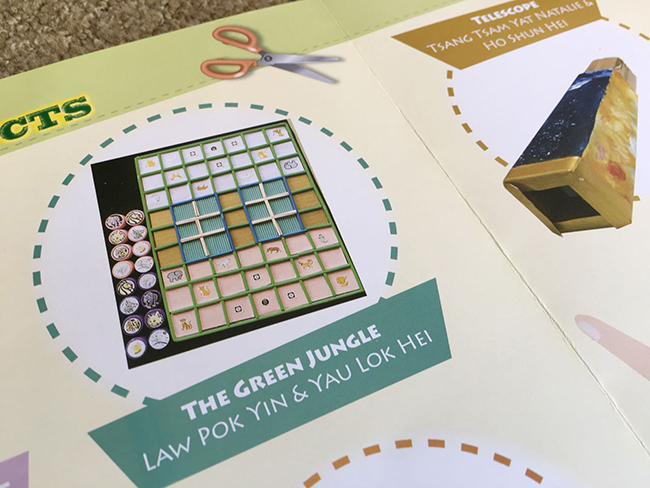 Their innovative game earned them a place among the ten finalists in the contest, which took place on 21st April. They were notified of their result at the award ceremony held last Saturday.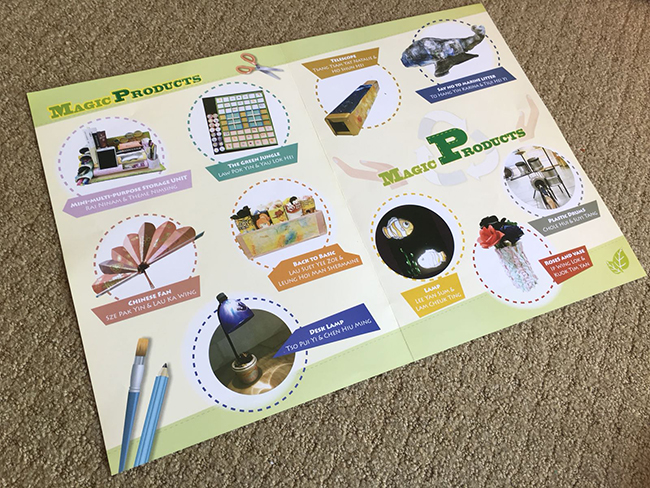 Congratulations to Erik and James on their excellent achievement!