Post Date: 07-May-2018
Fearless Dragon Charity Run 2018
A record number of participants from our school participated in the Fearless Dragon Run 2018, which took place at Pak Tam Chung P.H.A.B. Site on 29th April 2018.
A total of 64 students and teachers were taking part in this charity run organised by the HK Network for the Promotion of Inclusive Society.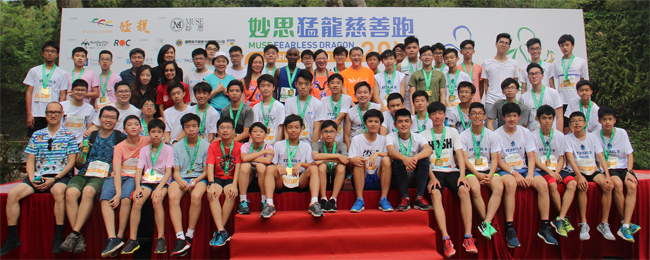 One of our school senior teams took the championship in the Senior Second Group while our junior teams made a clean sweep of the first three places in the Junior Secondary School Group.
We also took home the second runners-up award for schools with the most participants and the first runners-up award for schools with the best group results.