Post Date: 05-May-2018
Run For Wellness 2018
To raise public awareness of the importance of emotional health among local young people, "Run for Wellness" was held again this year by the Hong Kong Federation of Youth Groups. For the second year running, our school was taking part in it.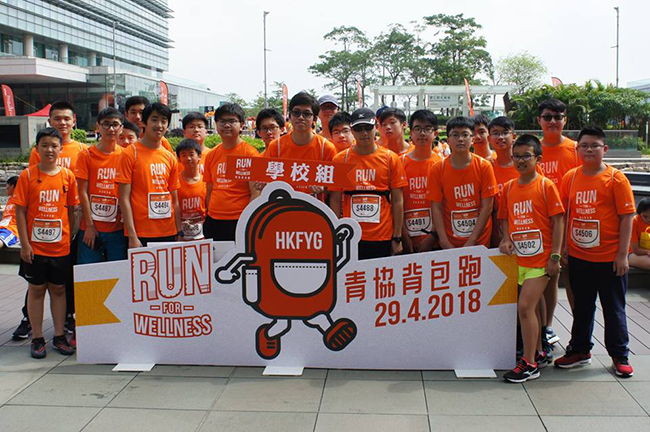 The school team was coordinated by our guidance teachers, Miss L. L. Chan and Mr. H. W. Tsang. To help raise funds for people in need, eighteen Form 2 Wellness Ambassadors from the Guidance Team of our school, together with nine Form 5 students, participated in a 3km race at Hong Kong Science Park on the morning of 29 April.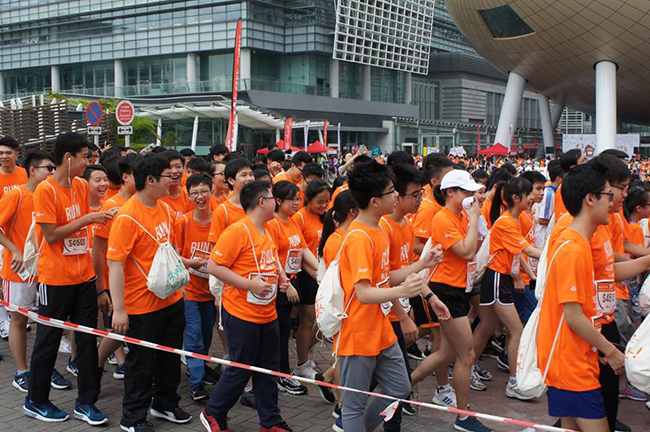 One of the competition requirements was that each participant had to run with a pull string bag filled with books. This was done as a symbolic act representing their willingness to share and alleviate the stress burden on today's youth.
Despite the sweltering heat on that day, all our students completed the race while supporting a good cause.