Post Date: 21-April-2018
Junior drama team comes first in Stories on Stage 2018
Our Junior Drama Team took first prize in the "Stories on Stage" Drama Competition 2018. The competition was held yesterday at the theatre in Sheung Wan Civic Centre by the Native-speaking English Teacher (NET) Section, Curriculum Development Institute, Education Bureau.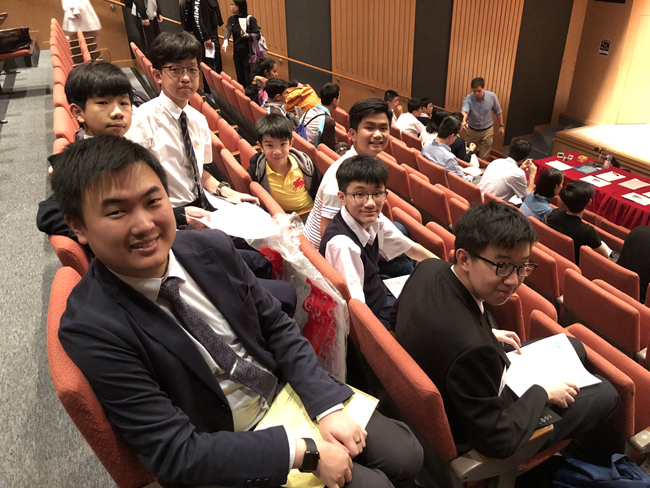 Coached by our English and drama teacher, Mrs. Julie McInnes, the team of six performed a play adapted from a short story entitled "The Fun They Had". Apart from the top prize, they also won the Best Script award, and Chan Pak To Ethan (2F) was named the Best Actor for his role as a robot teacher. The other five actors were: Wong Chun Tin Isaac, Yip Cheuk Chun, Yuen Ching Hei, Yuen Tsz Cheuk (all from F. 2A) and Tsoi Chi Wang (5A).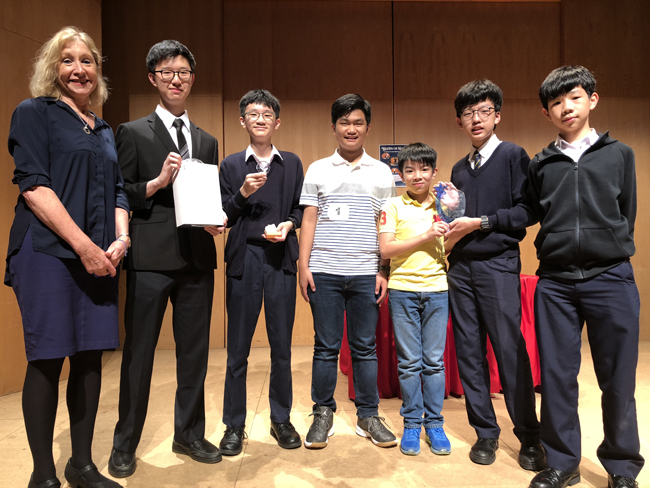 Congratulations to our promising young actors!