Post Date: 16-March-2018
Student Exchange Programme with Trinity-Pawling School of New York, USA
Last Saturday, St. Paul's College was pleased to welcome back our brother school from the United States, Trinity-Pawling School. The exchange programme between our two schools goes back eight years and the bonds between our schools are quite strong.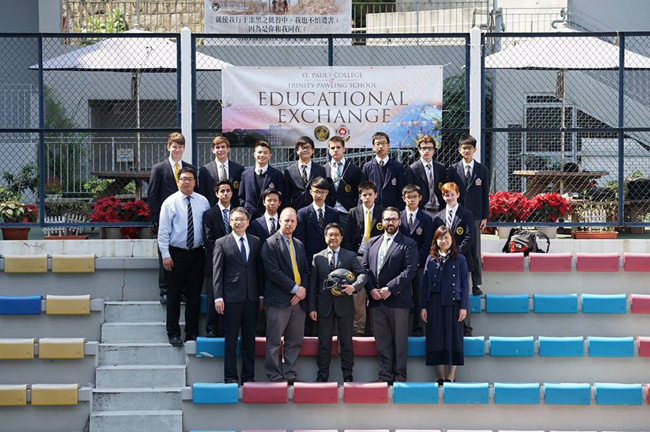 This year we welcomed back TP teacher Mr. Kevin Richards, and were pleased to have TP teacher and head football coach Mr. Nick LaFontaine, who kindly brought along an American football helmet as a gift to our school.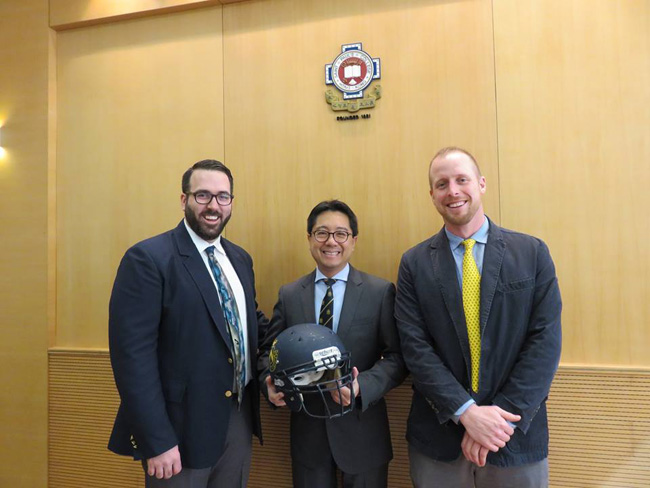 Unfortunately, the tour, which was meant to begin on 08th March, was delayed to 10th March due to continuing nor'easter storms battering the East Coast of the United States with snow, wind and sleet and consequently delaying flights. As a result, hosting teachers Mr. Bobby Poon, Head of Information Services and Technology, and Vice-Principal Mr. Alan Yuen, had to cram an already full programme into an even tighter schedule.
Each of the TP visitors was hosted by a 'buddy'. The buddy system between SPC and TP students is well established. This year we were hosting seven students. Having the students with host families is a great opportunity for our TP student visitors to experience family life in Hong Kong.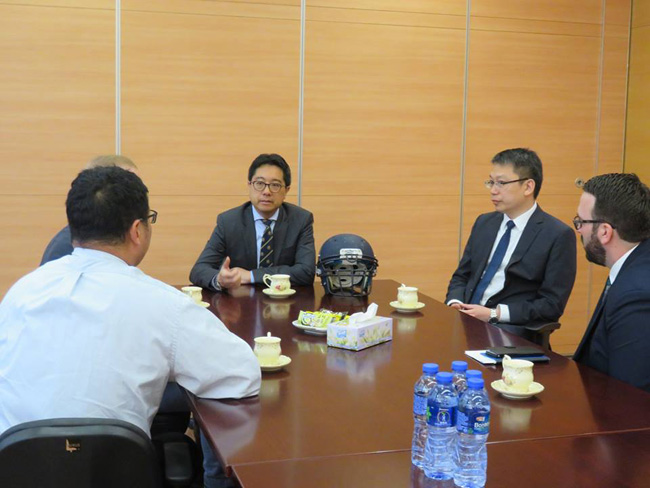 Apart from classes here at SPC, the TP visitors paid a visit to our neighbours at St. Stephen's Girls' College and attended a morning assembly at SSGC, in addition to a visit to our College History Gallery in Wong Ming Him Hall to get to know our history and heritage more fully. The boys and their teachers also toured the Peak, Sham Shui Po and Mongkok, and the Cheung Po Tsai Cave at Cheung Chau.
On the afternoon of 14th March, the TP students had the chance to exchange dialogue with our student leaders and support groups such as the Prefects, Student Association representatives and Peer Mentors. During their brief meeting, our students expressed the mission and vision of SPC to our visitors, giving them a sense of the pride that they as Paulines have in their school, just as the students of 'The Pride' (Trinity Pawling's team name) have in their own school, Trinity Pawling.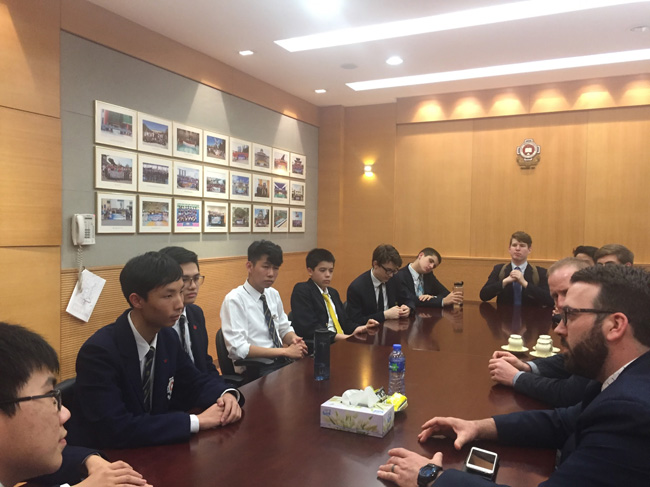 In the evening, the teachers, students, and host families held a gala dinner in Wong Ming Him Hall to celebrate the visit and the ongoing connection between our schools.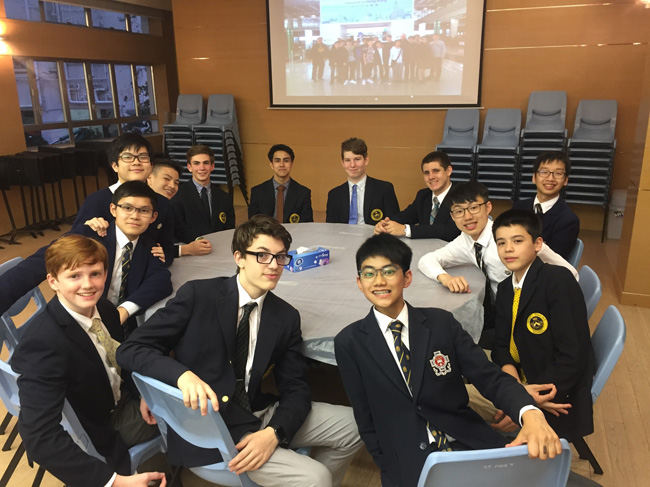 The College thanks our visitors for coming to Hong Kong, class members and form teachers, and most especially our host families for their kind hospitality.
We thank Trinity Pawling Headmaster Mr. Taylor and the TP staff for facilitating the educational exchange, and look forward to continuing this valuable learning experience for both schools.