Post Date: 13-January-2022
The Blessing of Mosaic Murals on Campus
To mark the 170th anniversary of the College, a set of mosaic murals in tribute to our patron saint, St. Paul, has been installed on our campus.
We are especially grateful to alumnus Raymond Kwok (Class of 1978), whose generous donation helped bring the whole mural project to fruition. The new Christian art installation consists of six mosaics and two plaques. It is located in the covered hallway between Stewart Building and South Wing.
On Friday 7 January, it was a great pleasure and honour for us to have the Most Rev Andrew Chan, Archbishop and Primate of Hong Kong Sheng Kung Hui, conduct the mural blessing ceremony. Among those in attendance were Dr Arnold Cheng, Chairman of the College Council; Mr Dennis Yuen, our Principal; Father Shazz Turnquest, our Chaplain; and several guests of honour, Dr Leung Wing Tai, an alumnus (Class of 1967) and consultant for the mural project; and the mural designer, Helene Wong, and her husband and mural construction coordinator, Mr Barry Chan.
According to Ms Wong, she drew inspiration for the whole mural design from Romans 12:1-2. The two biblical verses are therefore also engraved respectively on the two plaques of the installation. They carry the message of 'offering ourselves as a living sacrifice to God', which echoes the motif of the mosaics: 'The Dedication of Paul to God'.
We hope that these Christian mosaic murals will be a source of inspiration for all Paulines as they seek to dedicate themselves to doing the good work of God both at school and in the community.
Do click this link to our College Facebook page to find out more about the meaning and stories behind each of the mural designs.
Photographers:
Mr Lee Ka Wai
Miss Au Ka Kei, Katherine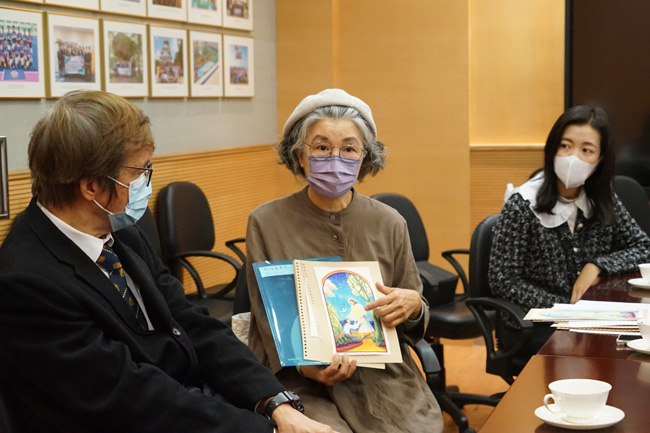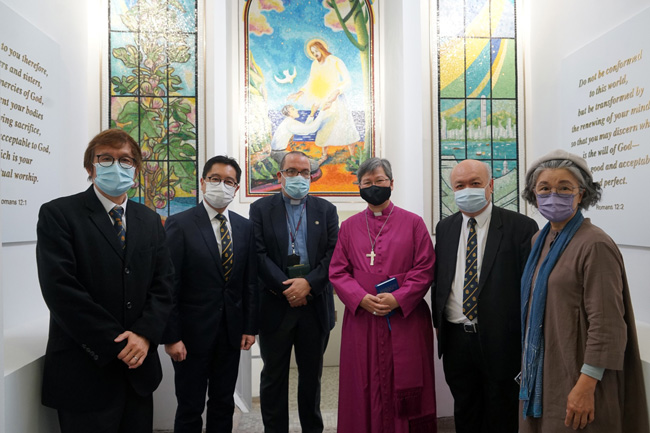 Dr Leung Wing Tai (Mural Project Consultant), Mr Dennis Yuen (College Principal), Father Shazz Turnquest (College Chaplain), The Most Reverend Andrew Chan (Archbishop and Primate of Hong Kong Sheng Kung Hui), Dr Arnold Cheng (College Council Chairman), Helene Wong (Mural Designer)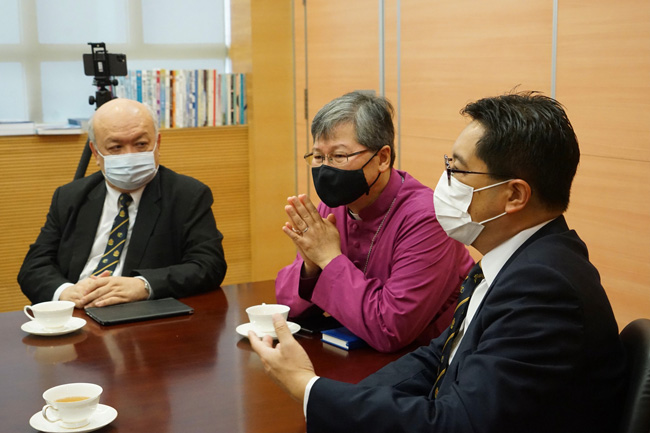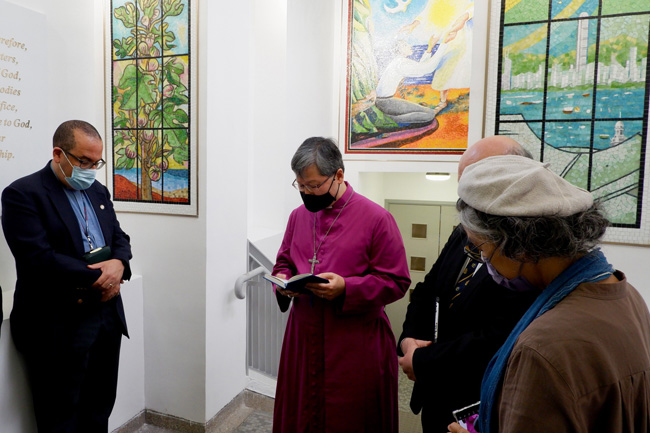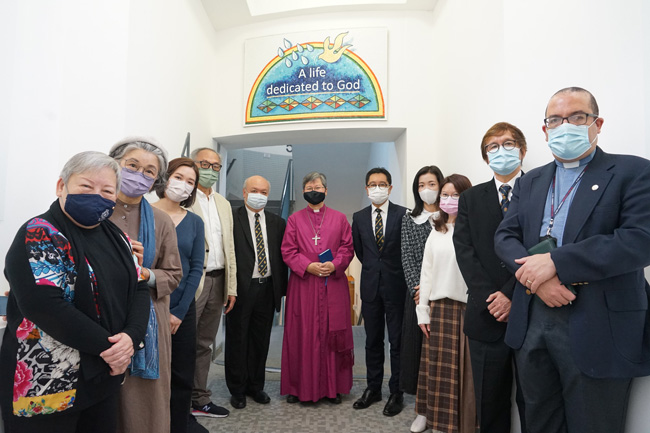 [from left to right] Ms Josephine Ho (Former Secretary to SPC Foundation), Ms Helene Wong (Mural Designer), Ms Chobie Chan (designer's daughter), Mr Barry Chan (Mural Construction Coordinator and designer's husband), Dr Arnold Cheng (College Council Chairman), The Most Reverend Andrew Chan (Archbishop and Primate of Hong Kong Sheng Kung Hui), Mr Dennis Yuen (College Principal), Ms Amanda Ng (Assistant Vice Principal), Ms Karen Kwan (College Project Manager), Dr Leung Wing Tai (Mural Project Consultant), Father Shazz Turnquest (College Chaplain)