Post Date: 06-December-2018
Let's Build Our Common Future! SPC Campus Enhancement Project Kick-off Ceremony
The official kick-off ceremony for the Campus Enhancement Project of St. Paul's College, under the leadership of noted alumnus Dr. Ian Chan, was held at the Bishop's House in Central on 4th December.
All of the stars in SPC galaxy attended, and there was a large media contingent to document this momentous occasion, as the College moves forward in its major renovation project.
Stellar alumni in attendance included Dr. Joseph Yam Chi-kwong, former Chief Executive of Hong Kong Monetary Authority and Member of Executive Council, Mr. Sunny Lo Hoi-kwong, Chairman of Cafe de Coral, Mr. Cheung Man-sun, former Deputy Director of Broadcasting of RTHK and Mr. Lawrence Cheng Tan Shui, a famous cross-media performer and presenter.
Mr. Dennis Yuen, Principal of St. Paul's College, opened the ceremony with an address that stressed the dire necessity of enhancing the existing campus on Bonham Road.
"The space is no longer enough to meet the needs of modern learning, and therefore I believe that there is a pressing need to expand and enhance the campus. We will be able to provide students with more room for development," explained Mr. Yuen.
"Under the slogan 'Let's build our common future', we hope to engage all people to create a better future for our students and cultivate greater talent within our society."
After the Principal's address, the College officially announced the establishment of the fundraising committee for the campus enhancement project.
Upon appointment as Chairman of the fundraising committee, Dr. Ian Chan Yau Nam, SBS, MH, said, "The campus enhancement project plays a pivotal role in the future development of the College. As an alumnus of St. Paul's College, I am proud and honored to have the opportunity to serve the College and participate in such a historical undertaking."
As with all St. Paul's events, the spirit of brotherhood and common purpose prevailed with a strong turnout of both alumni and students at the ceremony.
The College would especially like to thank all of the old boy stalwarts who have given so much of their heart, soul and spirit to the school as we embark on this ambitious project.
For details of the campus enhancement project, please visit: https://sites.google.com/stpauls.edu.hk/campus/home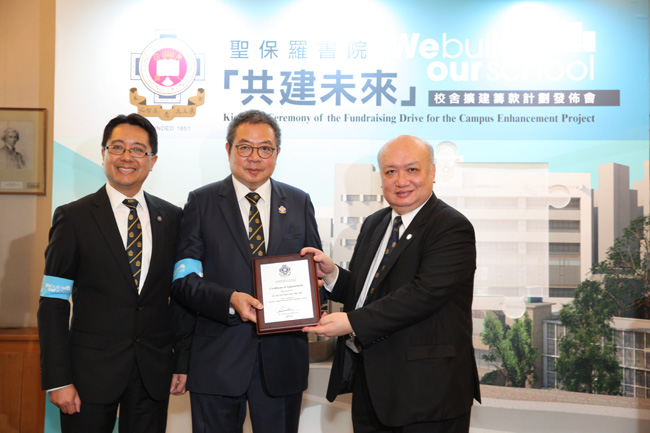 Dr. Ian Chan Yau Nam, SBS, MH (middle) is officially appointed as Chairman of the Fundraising Committee by Dr. Cheng Cheuk Sang, Arnold (right), Chairman of St. Paul's College Foundation Limited and Chairman of the College Council, and Mr. Dennis Yuen (left) , Principal of St. Paul's College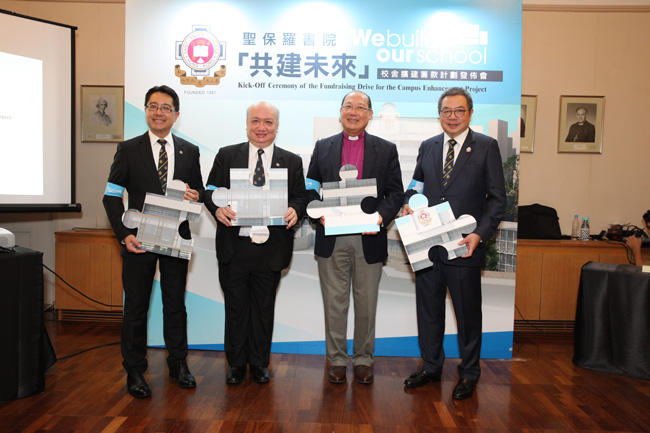 Mr. Dennis Yuen, Dr. Cheng Cheuk Sang, Arnold, the Most Revd. Dr. Paul Kwong (right 2), Archbishop Emeritus of Hong Kong Sheng Kung Hui, and Dr. Ian Chan Yau Nam at the launching ceremony of the St. Paul's College Campus Enhancement Project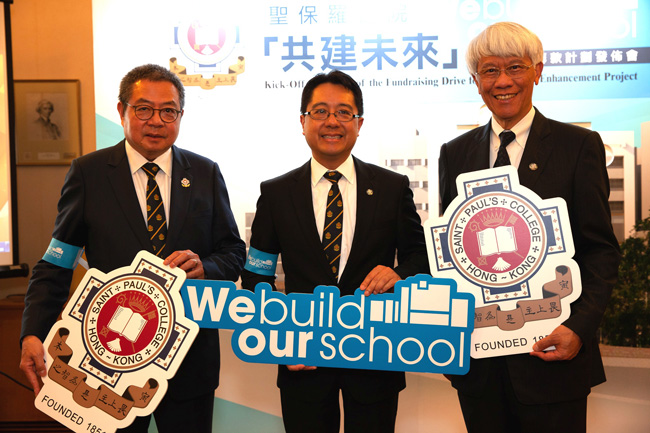 Dr. Ian Chan Yau Nam, Mr. Dennis Yuen, and Dr. Joseph Yam Chi-kwong (right 1), former Chief Executive of Hong Kong Monetary Authority and Member of Executive Council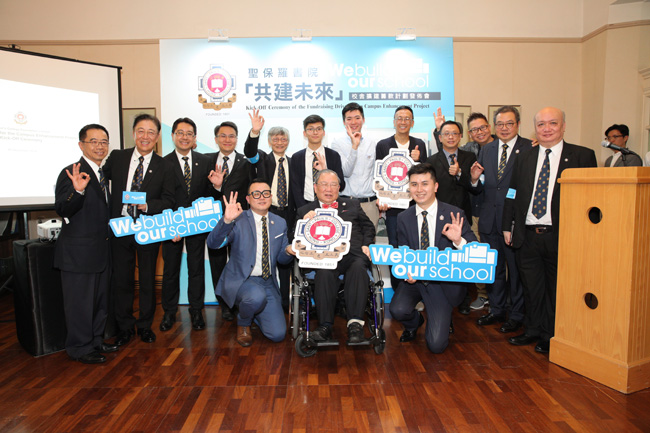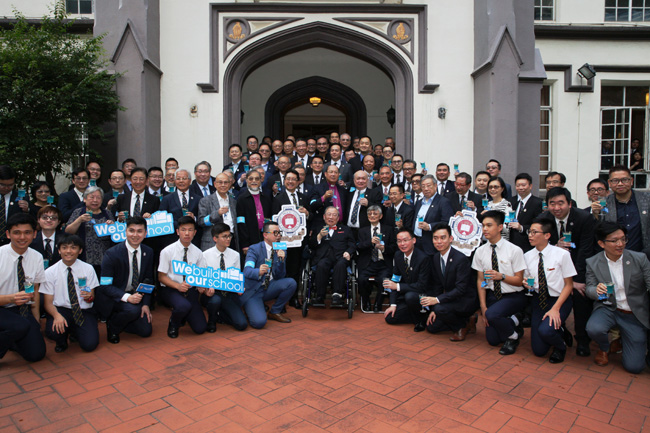 A strong turnout of St. Paul's College alumni and students at the Bishop House in support of the St. Paul's College Campus Enhancement Project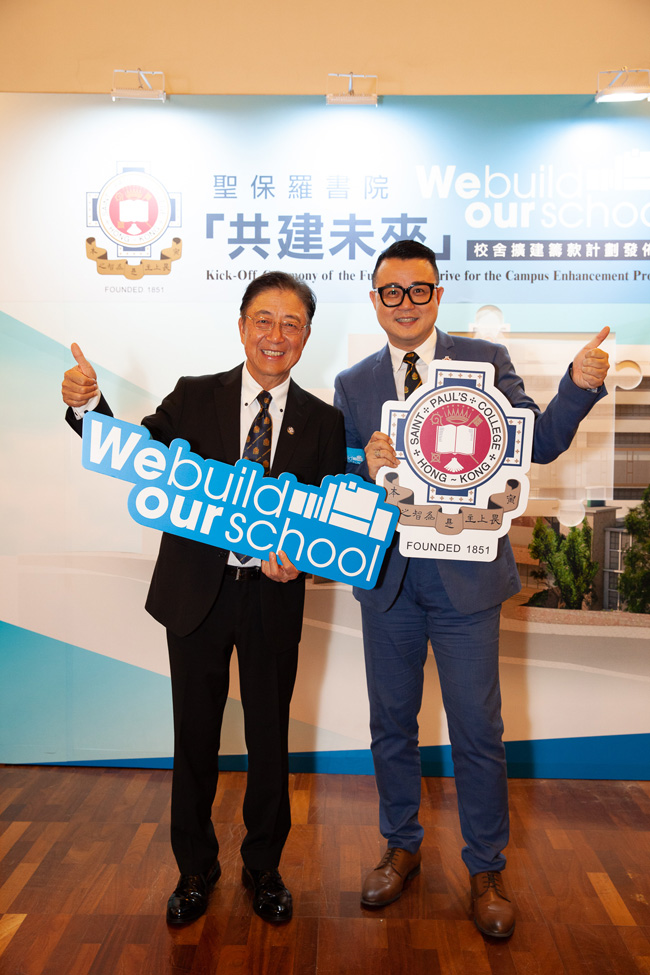 Mr. Cheung Man-sun (left), former Deputy Director of Broadcasting of RTHK and Mr. Miguel Choi Hong Nin, famous TV programme host and actor