Post Date: 17-May-2018
Send us your updates for "News from St. Paul's"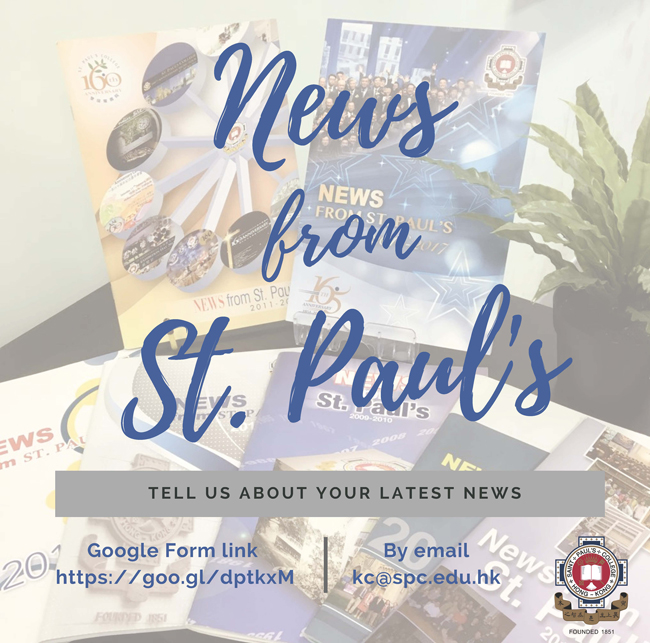 We are working on the next issue of "News from St. Paul's". We would love to hear from our alums. Tell us about your latest reunion with your class, e.g. at weddings, ballgames, or simply let us know your family news or career moves.
Please send us your news to kc@spc.edu.hk by 31 May, or fill in the online Google form at https://goo.gl/dptkxM . We look forward to hearing from you!