Post Date: 02-May-2018
Fifth-former represents Hong Kong in Thailand Age Group Swimming Championships
Yip Chak Fung (F.5A), our star swimmer, represented Hong Kong again to participate in the Thailand Age Group Swimming Championships, which was held at the Assumption University of Thailand from 7th to 11th April.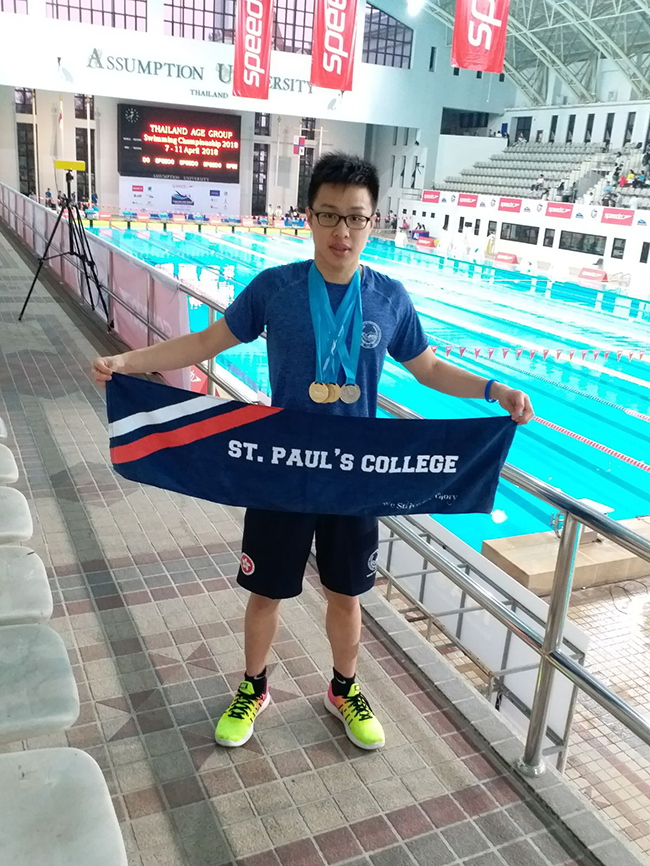 Chak Fung came away with three gold medals and one silver medal in the event.
Congratulations to Chak Fung on his achievements!