Post Date: 16-February-2017
St. Paul's College History Gallery At Wong Ming Him Hall
The College History Gallery was officially opened in Wong Ming Him Hall on 19
th
November 2016. It attracted more than four hundred visitors on its opening day.
Featuring a wide array of exhibits across the three storeys of Wong Ming Him Hall, the College History Gallery is comprised of four domains, focusing respectively on the school's founding history, and its religious, aesthetic and sports developments.
Currently, the Gallery showcases a display collection of more than 3,000 artefacts and documents, with the oldest one dating back to 1900.Taking a walk down memory lane through the history of St. Paul's College, visitors can discover how the College and its alumni have made their marks in the history of Hong Kong and of the world over the last 165 years.
Since the opening of the Gallery, the College has received positive feedback and requests for visits from alumni and friends of St. Paul's. On 20
th
December 2016, we welcomed a group of 20 visitors, who were students, alumni and teachers from the Diocesan Boys' School. The visit consisted of a guided tour of the Gallery and the Heritage Trail. Our teacher co-ordinator and two alumni from Class of 2015, together with 20 history students from Form 4 serving as docents, took our visitors to various checkpoints along the trail, including the Aramis Bell, Wu Ting Fang Library, Wong Ming Him Hall, and the College Hall.
On 11
th
January 2017, we were delighted to receive two teachers from St. Stephen's Girls' College. During their visit, we shared with them our experience of how the History Department, under the auspices of the College Council, took this heritage project from initial concept through to final completion.
Individuals or parties who are interested in visiting the College History Gallery and the Heritage Trail are welcome to contact us at heritage@spc.edu.hk, or Ms Flora Wong at wsw@spc.edu.hk.
Official Opening – 19
th
November 2016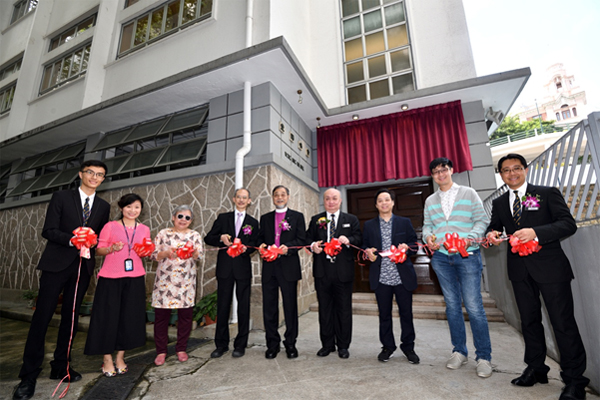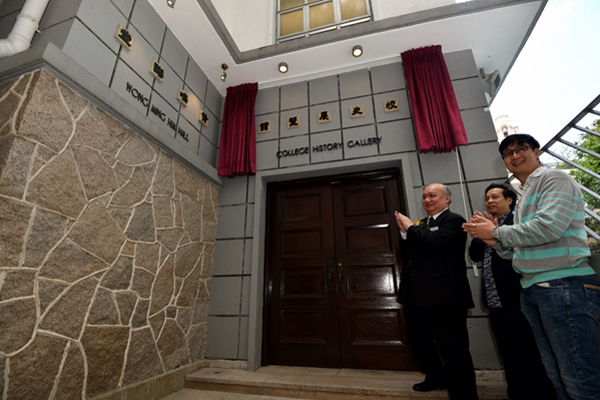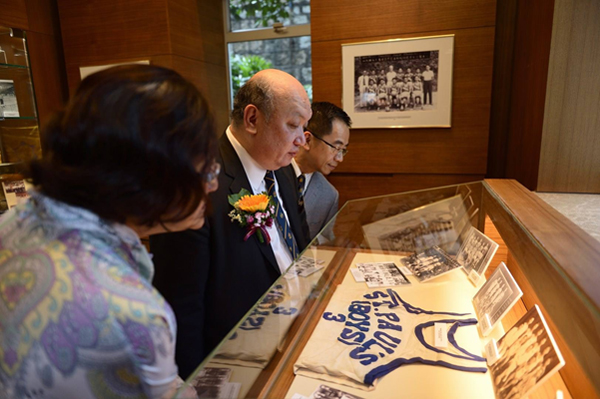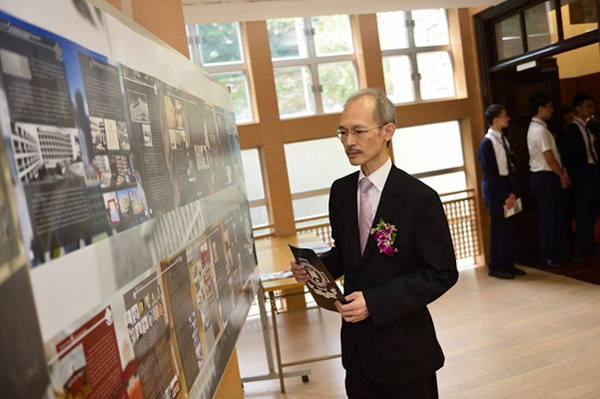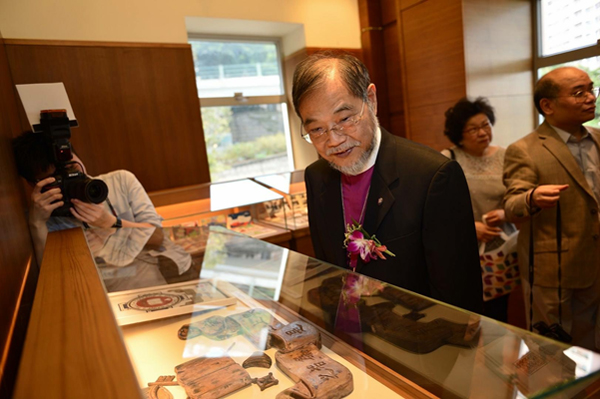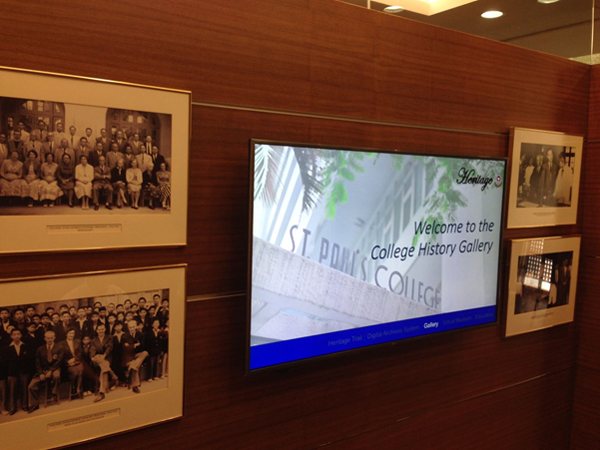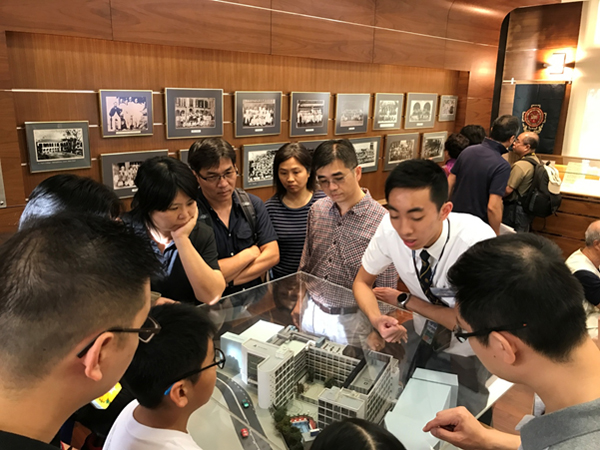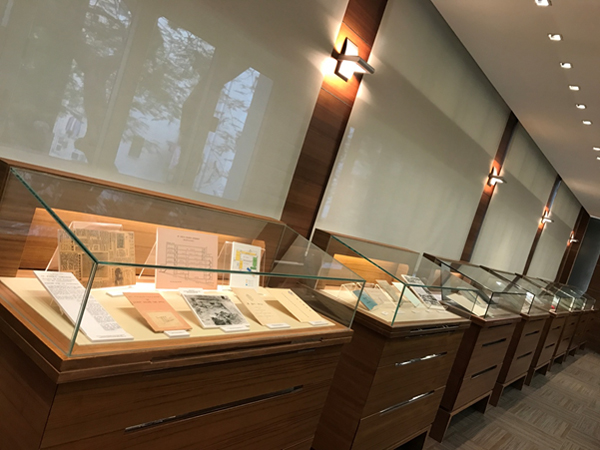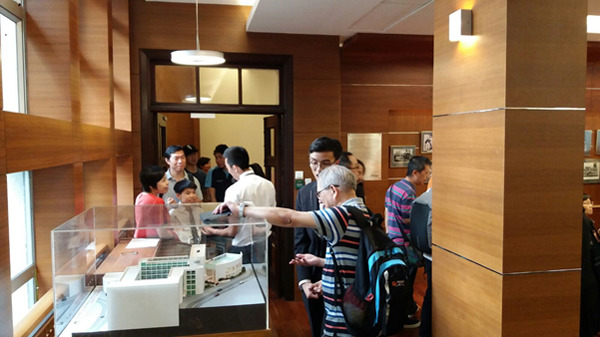 DBS Visit – 20
th
December 2016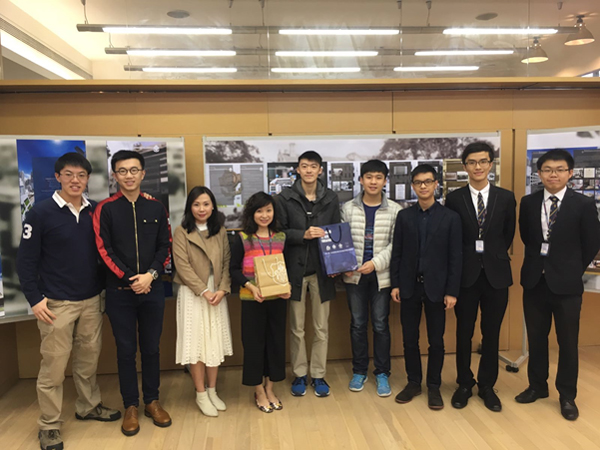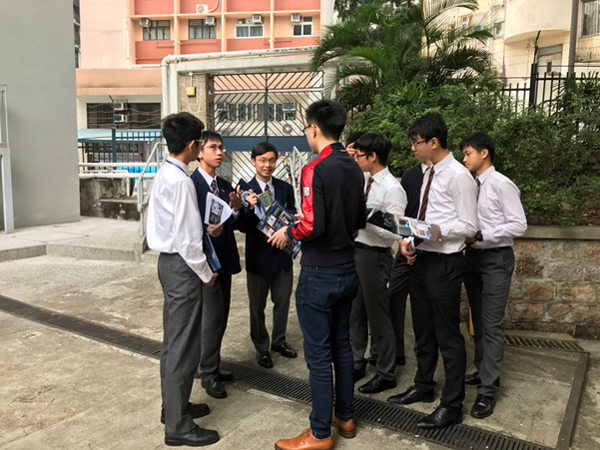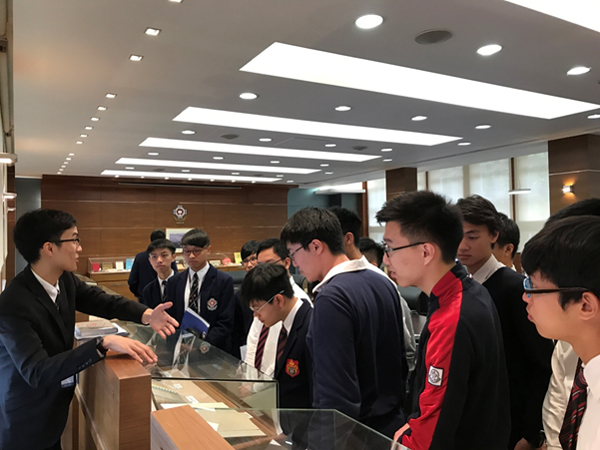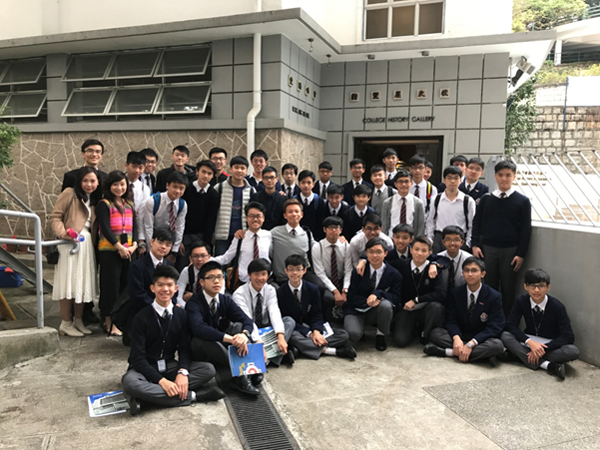 SSGC Teachers Visit –11
th
January 2017