Post Date: 10-September-2014
Academic-in-Residence 2014, Dr. Phoebe Allan (Chemistry)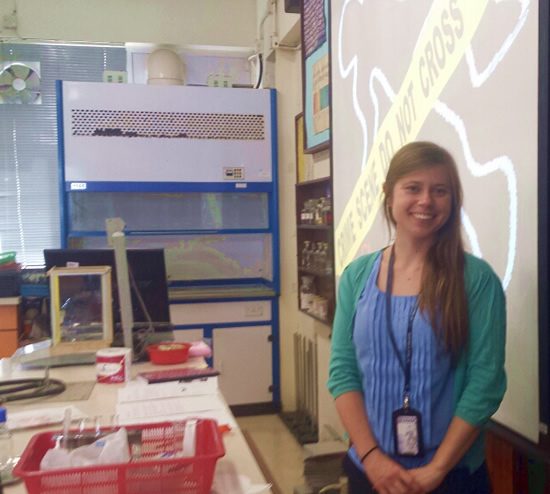 This year we are honoured to have Dr. Phoebe Allan to come to our College as our Academic-in-Residence.

Dr. Allan has completed her Ph.D. in chemistry at University of St. Andrews. She is now a research fellow at the Gonville & Caius College of the University of Cambridge. She works in the Department of Chemistry and her research interests are in materials chemistry. She is particularly interested in the structural studies of batteries and supercapacitors using diffraction and solid-state NMR (nuclear magnetic resonance) spectroscopy.

Dr. Allan will stay in our school for two weeks and will meet and present to all the F.3 to F.5 chemistry classes. In addition to this, she will lead a small group of F.5 students to do a project on crystallography.

We are very pleased to have Dr. Allan join us and we look forward to our students benefitting greatly from this interaction.